National American University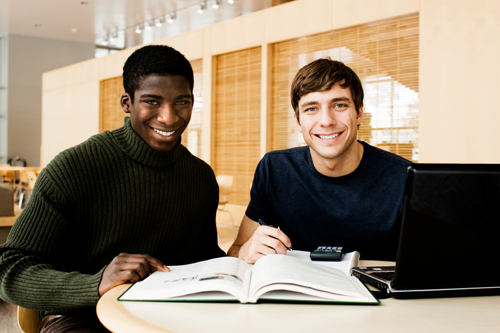 Questions? Fill out the form below to get answers.
National American University is about personal development and community. When you choose to attend NAU, you don't just join a group of diverse students and faculty; you join a group of people from all walks of life sharing a unique experience.
Our staff is devoted to helping you balance your education with your personal and professional obligations – it's our commitment. Through flexible class scheduling, dedicated career advisors and quality programs, NAU strives to provide a caring and supportive learning environment to ensure your success as a student.
You deserve an education. We provide the opportunity.
Why National American University?
The American Way
Everyone has a right to a college education. That's why we offer numerous opportunities to help you earn your degree whether online, at a campus, or both. After all, your career ambitions are uniquely your own. And with our flexible study plans, relevant degree programs and personal advising from day one, so are your options. Because we believe you should get the opportunity you deserve. That's the American Way.
Relevant degree programs for real-world success
Earning your degree is about more than just pursuing your passions. You want an education that will not only help you reach your goals but also prepare you for success in your real-world career. We offer over 60 relevant degree programs to help prepare you for today's top growing industries including business, information technology, healthcare and more. And because we understand education is only as valuable as your instructor- ours bring real-world experience and success to the classroom and your education.
A personal advisor from day one
After decades of service to our students, we've learned how to help you succeed. That's why our support starts before you enroll-and continues until graduation day. Let a personal advisor help you find the degree program that matches your career goals.
A university built around you
Life is busy. We understand. We provide you with options that make sense for your life with a variety of classes offered online or on-campus that help you start building your career skills from day one. We also work hard to make sure you get the credit you deserve by accepting credits earned from other colleges, and grant credit for military training and other real world experience.
Programs Available at National American University:
National American University Campus:
Independence, MO


National American University's Independence campus is conveniently located on the busy east side of the Kansas City Metro area. The Independence campus has been serving students in the western Missouri area since 1990, and has long been considered one of NAU's flagship campus locations. It is one of the convenient NAU campus locations in the Kansas City metro area. The Independence campus is easily accessible from Interstate 70 and Highway 291 just north of the Independence Center. The area is a restaurant and shopping destination due to its proximity to downtown and all suburban areas.

Students in the state of Minnesota are not be eligible to sit for the Minnesota Police Officer licensing examination upon completion of the NAU's Bachelor of Science/Associate of Applied Science in Criminal Justice degree programs.
Course offerings vary by campus. Please check for up-to-date programs at the campus you're interested in.
National American University is accredited by the Higher Learning Commission – www.hlcommission.org 800-621-7440
For more information about our graduation rates, the median debt of students who completed the program and other important information, please visit our website at www.national.edu/programdisclosures